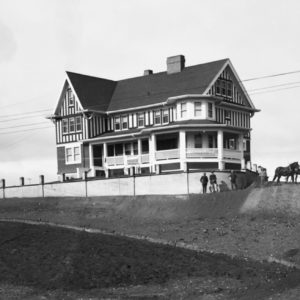 There is a lots of great music coming up at BuckingJam Palace in the months ahead. Remember, the best way to find out about these special events is by signing up for the mailing list so don't delay and sign up for the BJP mailing list today!
Here's a preview of all the great music coming up at BuckingJam Palace: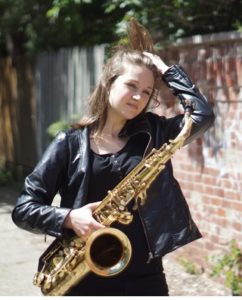 The Claire Devlin Quartet - Saturday, March 21st 8pm
Originally from Ottawa, Ontario, Claire Devlin is a Montreal-based saxophonist and composer. In 2012, she was the recipient of the Rising Young Star award at the Prince Edward County Jazz Festival, as well as receiving a scholarship to attend McGill University. Claire graduated from McGill in 2016 with a degree in Jazz Performance, having studied with musicians such as Chet Doxas, Rémi Bolduc, Frank Lozano, and pianist Jean-Michel Pilc. She also attended the Banff Jazz & Creative Music Workshop in 2017, where she met and studied with many wonderful musicians including Vijay Iyer, Linda Oh, Tyshawn Sorey, Jen Shyu, Gretchen Parlato, and Gary Bartz.
The Claire Devlin Quartet performs at BJP on March 21, 2020, featuring music from their newly recorded debut album.
Featuring:
Claire Devlin - saxophone
Roman Munoz - guitar
Mathieu McConnell-Enright - bass
John Buck - drums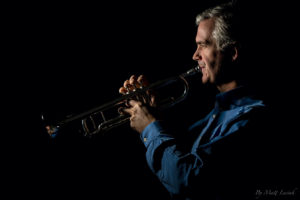 The Dean McNeill Septet Presents Guido Basso's "Lost in the Stars" - Saturday, May 2nd 8pm
Canadian flugelhorn/trumpet artist Dean McNeill brings a string quartet, acoustic bass and piano to honour Canadian Jazz trumpeter and flugelhornist Guido Basso through performing repertoire from Guido's Juno Award winning album "Lost in the Stars." With arrangements by Phil Dwyer, Dean and his Calgary-based musical colleagues will present jazz standards and original repertoire accompanied by a string quartet, jazz bass and jazz piano, in an intimate up-close-and-personal musical mosaic.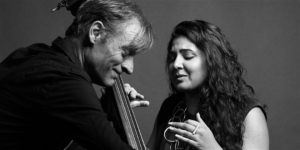 Kavita Shah and Francois Moutin - Thursday, May 28th 8pm
New York vocalist Kavita Shah and French bass virtuoso François Moutin present music from their album "Interplay." Their album was recently nominated for a Victoire de la Musique (French Grammy Award) for Album of the Year. Through a repertoire of standards and originals, Shah and Moutin embrace agility, spontaneity and lyricism through the unique instrumentation of acoustic bass and voice.
Featuring:
Kavita Shah - vocals
Francois Moutin - bass