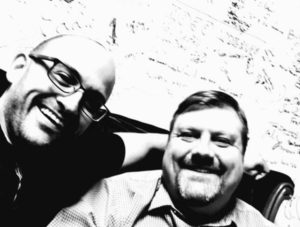 Pianist Adrean Farrugia and tenor saxophonist Joel Frahm will be performing at BuckingJam Palace this Sunday, January 19th for two shows (2pm & 8pm). These will for sure be a memorable pair of concerts and the perfect way to start the 2020 concert season at BuckingJam Palace.
Both concerts are currently sold out (!) however if you are interested attending please contact Lisa Buck asap through the BuckingJam website www.buckingjampalace.com and ask to be put on the waitlist.
Furthermore, the best way to not miss out on these amazing concerts is to sign up for the BuckingJam mailing list so you can get first crack at ticket sales as concerts are announced. Do not delay, sign up for the mailing list today!