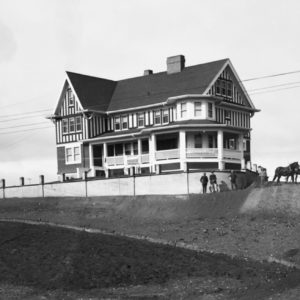 Seasons Greetings!
We hope you are all gearing up for the holidays and easing into the festive spirit. And what better way to celebrate Christmas than with some tickets for your loved ones to one of the many great Jazz concerts coming up next year at BuckingJam Palace? (it sure beats a lump of coal...)
There is lots of great music coming up and here's a preview of the two outstanding shows coming up in January to start off the year ahead.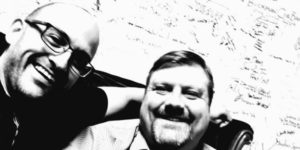 Canadian pianist Adrean Farrugia partners with one of New York City's finest, tenor saxophonist Joel Frahm, for an intimate evening of duets. Juno award winner Adrean Farrugia has played on over forty albums, including four as a leader. He first met New York saxophonist Joel Frahm in 1990 and a creative musical connection was formed that led to the release of their 2018 duo album, Blued Dharma. Joel Frahm is recognized as one of the finest saxophone players on the New York scene today.
Featuring:
Adrean Farrugia - Piano
Joel Frahm - Tenor Saxophone
Sunday, January 19th 2020
8pm
www.eventbrite.ca/e/an-evening-with-adrean-farrugia-and-joel-frahm-tickets-77314001259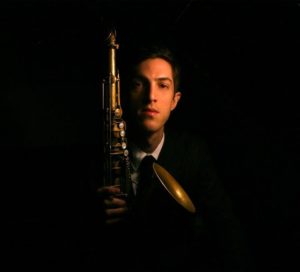 Hailed by All About Jazz as "wise beyond his years" and "remarkable" by Toronto Music Report, Philadelphia native, New York-based saxophonist Sam Taylor brings one of his heroes, saxophone legend, Larry McKenna, to BuckingJam Palace on January 25, 2020. Philadelphia tenor saxophonist Larry McKenna has played with Rosemary Clooney, Frank Sinatra, Tony Bennett, and countless others. Sam Taylor released his second album, Along The Way, featuring Larry McKenna in November 2017. Joining them are two top tier New York musicians: Grammy Award winning bassist Paul Sikivie and drummer Pete Van Nostrand.
Featuring:
Sam Taylor - Tenor Saxophone
Larry McKenna - Tenor Saxophone
Paul Sikivie - Bass
Pete Van Nostrand - Drums
Saturday, January 25th 2020
8pm
www.eventbrite.ca/e/sam-taylor-quartet-with-larry-mckenna-tickets-81361750185