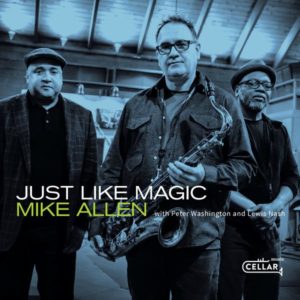 Vancouver's Mike Allen (tenor saxophone) will be appearing at Calgary's BuckingJam Palace this Sunday, October 20th for two shows (2pm & 8pm). Joining Allen for these performances will be the world-renowned rhythm section team of Lewis Nash (drums) and Peter Washington (bass).
This trio will be performing music from Mike Allen's latest CD release "Just Like Magic" (Cellar Live). Featuring a program of Allen's originals and timeless standards, these special concerts will truly be memorable moments in the Calgary Jazz community for years to come!
For ticket information please visit www.buckingjampalace.com
*If tickets for an event are sold out, make sure to email through the website anyways and request to be put on the waitlist. Often tickets will come up at the last minute due to last minute cancellations.
**Also, remember to sign up for the email list as tickets for these events frequently sell out quickly. Don't miss out on these amazing opportunities!