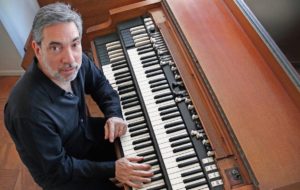 The days are quickly counting down until the opening concerts of the 2019-2020 season at BuckingJam Palace. Everything starts this Saturday, October 5th (2pm & 8pm) with a BANG! featuring the hard swinging Mike LeDonne & The Groover Quartet, all the way from New York City!
This group is currently touring the West Coast (including performances at the Monterey Jazz Festival) and will feature:
Mike LeDonne - B3 Hammond Organ
Eric Alexander - Tenor Saxophone
Peter Bernstein - Guitar
Joe Farnsworth - Drums
Here's a quick preview of what will truly be an epic and memorable show!