The Igor Willcox Quartet is coming to BJP!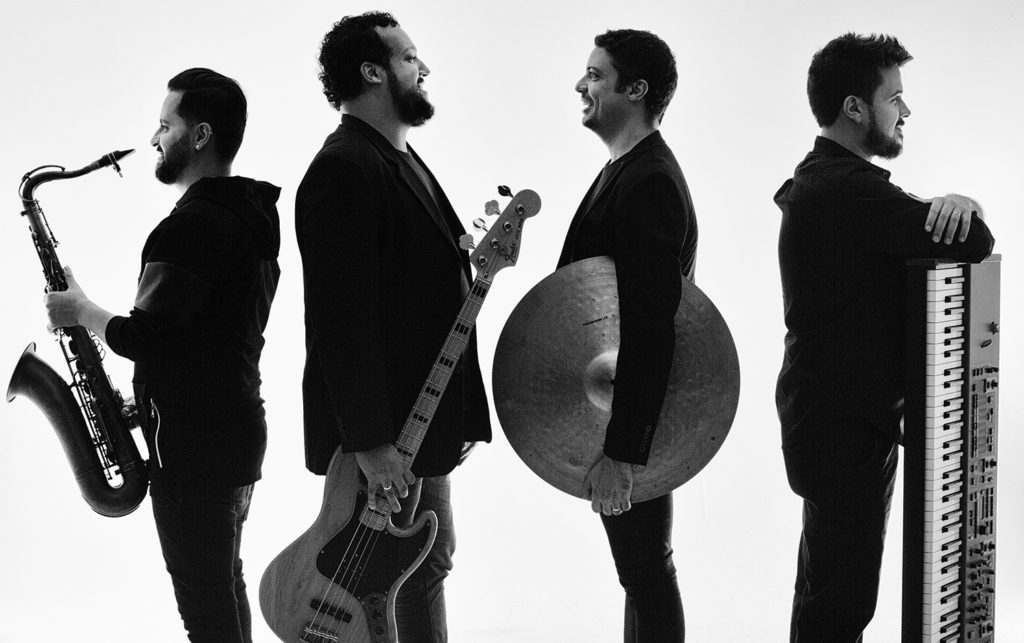 Meet The Band
Igor Willcox Quartet is formed by Igor Willcox (drums/compositions), Vini Morales (electric piano/synth), Wagner Barbosa (saxophone) and Glecio Nascimento (bass) featuring elements of jazz, funk and fusion.
The group – which plays original compositions, exploring all musicality, spontaneity, and sinergy – has achieved great notoriety in the instrumental music scene, standing out and performing in the most important festivals and Brazilian Jazz clubs such as Bourbon Street, Sescs, Santos Jazz Festival, São Paulo Jazz Festival, Play Jazz Festival, Jazz no Hostel, Jazz nos Fundos, etc.
In April / May of 2019 the group has already confirmed a Canada tour, where it will be performing at the most important jazz clubs in the country, such as the legendary Yardbird Suite, The Jazz Room, Frankie's Jazz, & BuckingJam Palace.