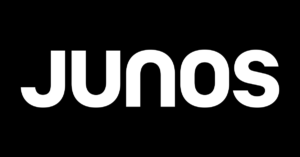 BuckingJam Palace prides itself on the consistent high quality of the many jazz artists who play there. In the spirit of the Juno Awards (which are taking place in Saskatoon this coming weekend) we thought it would be prudent to recognize the many Juno awarding winning artists and nominees that have graced the BuckingJam living room stage over the past couple of years.
Here's a short (!) and concise list of the many BuckingJam artists who have either won Juno awards as a leader and/or sideman or have been nominated for an award:
Juno Award Winners
Kirk MacDonald
Mike Downes
Robi Botos
Mike Rud & Sienna Dahlen
Laila Biali
Mike Murley
Nominees
Jodi Proznick
Ted Quinlan
Larnell Lewis
Joel Miller
Quinsin Nachoff
Shirantha Beddage
Morgan Childs (with the Amanda Tosoff Quartet)
Jeff McLeod (with the Alison Young Quartet)
Joanna Borromeo
Adrean Farrugia
And here's a few other worthy mentions as well...
Bassist Solon McDade (who performed with pianist Noam Lemish's group) won the 2007 Juno award for best Roots-Traditional Album with his world-folk group The McDades.
Speaking of bass players, Jodi Proznick took home the 2019 Western Canadian Music Award for Best Jazz Artist of the Year while Edmonton's Rubim De Toledo captured the same award in 2018. Toronto bassists Steve Wallace and Kieran Overs have anchored the bottom end of many Juno award-winning and nominated projects over the years.
We would also like to recognize Montreal alto saxophonist Benjamin Deschamps and his band No Codes which took home the coveted 2019 Montreal Jazz Festival Grand Prix du Festival award.
And how about bassist Paul Sikivie (who appeared with tenor saxophonist Sam Taylor) and his two-time Grammy winning work with vocalist Cecile McLorin Salvant?
And of course, don't forget about drummer Lewis Nash whose has played on no less than 10 Grammy winning albums over the years (including an album with Betty Carter!)